Trauma
Do you feel traumatised by a significant event?
Do you feel like you should be over it?
Do you experience flashbacks?
Do you avoid certain things?
Do you find it hard to relax?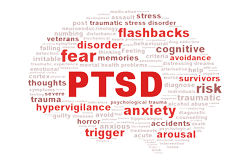 Many people experience a traumatic event in their life. However people can experience very different reactions to the same event. Trauma is a very personal experience.
Research shows that a specific trauma focused Cognitive Behavior Therapy is effective in reducing the symptoms of trauma.
At Empower Rehab we assess your experience to gain an understanding of the event and your response. We then provide therapy focused on addressing the trauma so that you can move forward and regain control of your life.
Contact us on 03 9459 3344 or by email to find out how we can help you.