Psychology Treatment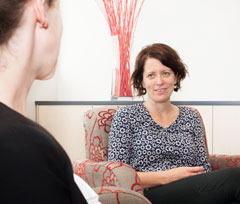 Many people experience difficulties at some point in their life. These challenges can impact our relationships, our satisfaction with life, and how we are able to participate in our many roles. People often report feeling stressed, worried, down, or struggling with sleep.
When these challenges persist it can be helpful to see a psychologist to develop an understanding of what is happening, and then importantly, develop strategies to address the challenges we are experiencing.
As psychologists, our priority is understanding you, what your strengths are, and what the barriers are to living the life you want. We complete a comprehensive assessment to ensure our treatment is tailored to your specific needs.
Our psychologists are trained in a range of therapies, including Cognitive Behaviour Therapy (CBT), Acceptance and Commitment Therapy (ACT), Mindfulness, Schema Therapy and Trauma Focused Therapy.  We provide treatment individually and in groups.
We discuss our recommendations with you and then work with you to develop a range of skills and strategies that empower you to live the life you want to live.