Psychology Treatment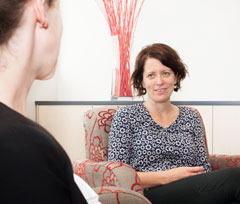 The Empower Rehab and Psychology team are passionate about providing services focused on collaboration, empowerment and respect for diversity within an inclusive space.
Many people experience difficulties at some point in their life. These challenges can impact our relationships, our satisfaction with life, and how we are able to participate in our many roles. People often report feeling stressed, worried, down, or struggling with sleep.
When these challenges persist it can be helpful to see a psychologist to develop an understanding of what is happening, and then importantly, develop strategies to address the challenges we are experiencing.
As psychologists, our priority is understanding you, what your strengths are, and what the barriers are to living the life you want. We complete a comprehensive assessment to ensure our treatment is tailored to your specific needs.
We discuss our recommendations with you and then work with you to develop a range of skills and strategies that empower you to live the life you want to live.
Psychological Treatment
Our clinicians are trained in a range of evidence based therapeutic approaches:
Acceptance and Commitment Therapy (ACT)

Cognitive Behavioural Therapy (CBT)

Cognitive Behavioural Therapy for Eating Disorders (CBT-E) and insomnia (CBT-I)

Dialectical Behaviour Therapy (DBT)

Eye Movement Desensitisation and Reprocessing (EMDR)

Exposure and Cognitive Processing Therapy (CPT) for PTSD

Gottman's Couples Therapy

Mindfulness-Based Cognitive Therapy

Schema Therapy